CSL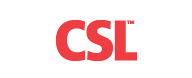 Stock Exchange / Sharemarket
CSL is a biopharmaceutical conglomerate that develops, manufactures and markets products which act as treatment or prevention against human medical conditions. CSL operates globally through subsidiaries of CSL Behring, CSL Bioplasma and CSL Biotherapies. The company operates in 27 countries, with major manufacturing facilities in Australia, Germany, New Zealand, Switzerland and the US and has over 9000 employees.
CSL business operations have three separate divisions: pharmaceuticals and vaccines; plasma products; and research and development.
CSL Pharmaceuticals and Vaccines
CSL manufactures and provide influenza vaccine globally. In Australia and New Zealand, CSL Biotherapies also markets a comprehensive range of vaccines and antivenoms as well as a range of pharmaceutical products supplied by other manufacturers.
CSL Plasma Products
CSL produced human plasma is used to produce a wide range of life-saving medicines. CSL Behring is a global provider of plasma-derived & recombinant products. They operate one of the world's largest plasma collection networks through ZLB Plasma. CSL Bioplasma is the chosen national plasma fractionator of Australia, New Zealand, Hong Kong, Malaysia, Singapore and Taiwan. They also manufacture and market in vitro diagnostic products through Immunohaematology
CSL Research and Development
CSL are focused on new product development, life-cycle management and safety of our extensive product portfolio. CSL invests in the development of protein-based medicines for treating serious human diseases. Medicines can be made from plasma, traditional biological sources or using recombinant biotechnology.
CSL Company History
CSL (Commonwealth Serum Laboratories) was established in 1916 to supply Australia with vaccines
and other bacteriological products during the First World War. During 1920's, the CSL product range included 24 vaccines, 4 tuberculins and a range of diagnostic agents. A diphtheria toxin-antitoxin was introduced a few months later to combat what was then one of Australia's most widespread infectious diseases.
Later in the year 1991, CSL was incorporated as a public company and was listed on the Australian Stock Exchange on 8 June, 1994.. Following the Initial Public Offering, the company began to expand its facilities through acquisitions and internal growth. As part of this plan, CSL's Broadmeadows Bioplasma plant was opened in the same year. Also in 1994, the company acquired US cell culture company JRH Biosciences. JRH operations were merged with CSL's cell culture reagents business. In 1999, CSL's bioplasma division signed an agreement with the American Red Cross to co-develop new products.
CSL then acquired the plasma fractionation assets and business (ZLB) from Rotkreuzstiftung Zentrallaboratorium Blutspendedientst SRK, a non-profit organization affiliated with the Swiss Red
Cross, in 2000.
CSL acquired the 47 antibody collection centers and testing laboratory from Nabi in 2001, for the
consideration of $152 million. Two years later, CSL paid $925 million for the blood products division of Aventis, the Franco-German pharmaceuticals group. Aventis Behring was combined with CSL's ZLB bioplasma business division and the merged plasma business was named ZLB Behring. Also in 2003, CSL entered into an agreement with Pfizer Incorporated for the sale of CSL's animal health business for $170 million. CSL had shut down one-third of its US plasma collection centers, and made plans to cut 25% of its manufacturing output, in a move aimed at improving profit margins from the combined ZLB and Aventis Behring businesses, in 2004. The same year, CSL signed an agreement with the National Blood Authority, acting on behalf of both State and Commonwealth Governments, to continue to provide the Australian community with safe, secure and affordable plasma therapeutic products. In February 2005, CSL and Merck & Co entered into cross-license and settlement arrangement with glaxosmithkline for HPV vaccine patents. In the same month, the company and Bayer HealthCare signed an agreement with an initial 5 year term, granting CSL's bioplasma division distribution rights to KOGENATEOFS in Australia. In March same year, CSL sold its JRH Biosciences Division (JRH) to Sigma-Aldrich Corporation for US$370million cash. In August same year, the company signed a license and option agreement with Merck, granting certain rights and options to Merck in a number of fields for the use of CSL's ISCOMATRIX adjuvant in Merck's pipeline of investigational vaccine products.
CSL announced plans to introduce its influenza vaccine into the US market, in February 2006. In June same year, CSL announced that its licensee, Merck & Co received FDA approval of its cervical cancer vaccine GARDASIL for vaccination of girls and women between the ages 9 and 26. In the same month, Intendis a German based company granted CSL an exclusive license to market and distribute a range of dermatology products in Australia.
In July 2006, CSL signed an agreement to acquire 100% of the issued shares in Zenyth, a Melbourne-based biotech company. The company's subsidiary ZLB Behring reached an agreement with MedImmune to acquire CytoGam, cytomegalovirus immune globulin intravenous and related assets. In December same year, CSL signed a worldwide license and option agreement with Wyeth, granting certain rights and options to Wyeth for the use of CSL's ISCOMATRIX adjuvant in a number of Wyeth's investigational vaccine programs. In February 2007, CSL concluded an agreement with Sanofi-Aventis for the long term supply of Helixate from Bayer.
The US Food and Drug Administration (FDA) approved the company's influenza virus vaccine, to be known as Afluria in the US, for active immunisation to prevent influenza disease caused by influenza virus types A and B present in the vaccine in adults 18 years and older, in October 2007. In the same month, the company opened the new Biopharmaceutical Formulation Centre located at CSL Limited in Parkville, Victoria and also launched the Victorian Government Biotechnology Strategy.
CSL Products and Services
List of CSL Products:
Antivenoms
Antibiotics
Analgesic products
Bioscientific products
Dermatological products
Diagnostic Products
Emergency products
Human diagnostics
Immunohaematology
Neuorological products
Pharmaceuticals
Plasma-derived therapeutics
Research and development activities
Vaccines
CSL Competitors
Agenix Ltd.
Biota Holdings Ltd
BresaGen Ltd
ChemGenex Pharmaceuticals Ltd
Corvas International, Inc
Life Therapeutics Ltd
Peptech Limited
Sigma Pharmaceuticals Limited
Zenyth Therapeutics Limited
CSL Locations and Subsidiaries
CSL Head Office
CSL Limited
45 Poplar Road
Parkville, Victoria 3052
AUSTRALIA
P:61 3 9389 1911
F:61 3 9389 1434
CSL Germany
ZLB
Schafflerstrasse 4
Munich 80333
GERMANY
CSL UK
ZLB Bioplasma UK CSL Behring
Breckland House
St Nicholas Street
Thetford
Norfolk IP24 1BT
United Kingdom
CSL Italy
ZLB Bioplasma Italy
Via Valla 16
Milan 20141
ITALY
CSL USA
1020 First Avenue
King of Prussia
Pennysylvania 19406 0901
USA
Company Website
CSL Share Price
ASX GICS Sector Company List
tags in Australian Companies