Giaconda (GIA)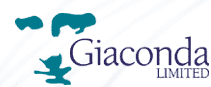 Stock Exchange / Sharemarket
Giaconda (GIA) develop medical therapies that provides relief for patients suffering from serious gastointestinal (GI) diseases and disorders. Its product portfolio comprises of four therapeutic products and a pre-colonoscopy bowel preparation. These products mainly deal with approved and accepted compounds. The company was founded in 2004 as a vehicle to commercialise therapies for gastointestinal diseases and disorders. GIA was listed on the ASX in Sep 2005.
GIA 's current product portfolio consists of five therapies shown by Prof. Borody to have clinical benefit. Giaconda has access to a pipeline of other products through its relationship with Prof. Borody and the Centre for Digestive Diseases Pty Ltd.
Giaconda's products are targeted towards the treatment of serious conditions that are not adequately addressed by any existing therapy. In this way, Giaconda's products are intended to satisfy these significant unmet medical needs of the gastrointestinal market.
The company's products are primarily underpinned by the scientific rationale that many gastrointestinal conditions are caused by infection. This means that Giaconda's products have been developed to address the causes of these conditions. Most standard therapies merely manage the symptoms. It is anticipated that Giaconda's products will enjoy significantly reduced time in development and associated costs as the products are combinations of existing drugs, have shown clinical benefit and address currently unmet needs.
Giaconda's Board and management have a broad range of experience in drug commercialisation, licensing and marketing, combined with medical, financial and commercial expertise.
Giaconda's product portfolio consists of patented combinations of registered drugs. The Company has been granted an option and first right of refusal to acquire all other current and future intellectual property developed by the CDD or Prof. Borody in the area of digestive disease therapies. Since the company is in clinical trials there is no customer base at this stage. Its potential customer market are patients who suffer from serious GI diseases and disorders.
Giaconda (GIA) Products and Services
Commercialisation of therapies for gastrointestinal diseases and disorders
Giaconda (GIA) Locations and Subsidiaries
Giaconda Head Office
Ground Level, 44 East Street,
FIVE DOCK, NSW 2046
Phone: (02) 9370 0069
Fax: (02) 9712 1469
Company Website
Giaconda (GIA) Share Price
ASX GICS Sector Company List
tags in Australian Companies