Aristocrat Leisure (ALL)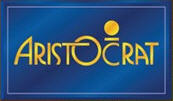 Stock Exchange / Sharemarket
Aristocrat Leisure (ALL) is a gaming hardware and software company which develops gaming machines, software systems and related equipment. The gaming company operates throughout the Asia Pacific, Europe and the Americas.
Aristocrat systems are flexible slot accounting and reporting. It has the advances in cashless technologies, table management, surveillance and security, automated cash handling, and player-loyalty applications.
The company's multi-station gaming is available in a range of player configurations, and featuring a choice of single and double-zero roulette wheels, the feel of a live table is replicated with the MEGASTAR and QUEEN ranges of Interblock roulette. These include the gaming like Interblock and PokerPro. Aristocrat offers various games and game machines like Reel Power, Multiline, Player's Choice, Bonus Bank, XTreme, Mystery Link Hyperlink, The Aristocrat Stepper, Wide Area Jackpots (WAP) and Pachislot.
Aristocrat Leisure History
The Aristocrat Leisure story began in 1953 when Leonard Hastings Ainsworth began manufacturing poker machines in New South Wales. Poker machines were legalized in New South Wales, Australia three years later, after which Aristocrat produced Clubman, the first multi-line and scattered pay-out poker machine. The company had expanded its operations abroad, opening a European office in 1960. A year later,
it purchased a factory site in Rosebery, Sydney. Aristocrat launched its first machine in Nevada through an agent in 1964.
The company launched its first electronic gaming machine called Wild West in 1979. This became one of its most popular machines. Two years later, Aristocrat Leisure began to export machines. Also in that year, Si Redd took over US Agency, which later became International Gaming Technology (IGT), a current competitor.
The company held its IPO (initial public offering) in 1996, with its stock becoming listed on the Australian Stock Exchange. Aristocrat Leisure was granted a license in Nevada in 2000 and also gained a license in Japan during the year. The company acquired TGS Systems in Sydney, Australia, as well as Las Vegas-based Casino Data Systems in 2001. In the same year, it also released the first pachislo game, Triple Shooter, in Japan. The company opened its US headquarters in Las Vegas, Nevada in 2002. The company opened offices in both Macau and Russia in 2005.
Aristocrat Leisure Executives
Executive Board:
Paul Oneile is the Chief Executive Officer and Managing Director.
David J Simpson is the Chairman Executive.
Simon Kelly is the Chief Financial Officer and Director, Finance.
Directors on the non-executive board include: William M. Baker, Roger Davis, Penny Morris, Sally AM Pitkin and Alan W Steelman.
Aristocrat Leisure (ALL) Products and Services
Aristocrat Leisure is a gaming software company which develops gaming machines and equipment. The gaming company provides:
Electronic gaming machines
Gaming systems
Gaming Services
Gaming support services
Electronic tables
Ancillary equipment
Top Competitors of Aristocrat Leisure Limited include:
Bally Technologies
International Game Technology
Konami
Trans World Entertainment
Aristocrat Leisure (ALL) Locations and Subsidiaries
Aristocrat Leisure Head Office
Aristocrat Leisure Limited
71 Longueville Road
Lane Cove
New South Wales 2066
AUSTRALIA
P:61 2 9413 6300
F:61 2 9420 1352
Other Aristocrat Locations and Subsidiaries:
Americas Headquarters
Aristocrat Technologies
7230 Amigo Street
Las Vegas, Nevada 89119
USA
Aristocrat Technologies Africa
40 Galaxy Avenue
Linbro Business Park
Linbro Park
SOUTH AFRICA
Aristocrat Technologies NZ
22 Vestey Drive
Mt Wellington, Auckland
NEW ZEALAND
Aristocrat Technologies Europe
25 Riverside Way
Uxbridge, Middlesex UB8 2YF
GREAT BRITAIN
Aristocra Russia
Riverside Towers Business Centre
Kosmodamoanskaya Nab 52 Str 3
6th floor Office 2C 06
Moscow 115054
RUSSIA
K K Aristocrat Technologies
7th Floor Ryukakusan Building
2 5 12 Higashi kanda Chiyoda ku
Tokyo 1010031
JAPAN
Company Website
Aristocrat Leisure (ALL) Share Price
ASX GICS Sector Company List
tags in Australian Companies