Boom Logistics (BOL)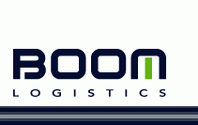 Stock Exchange / Sharemarket
Boom Logistics (BOL) is a leading provider of lifting solutions in Australia. The Company provides services to the industrial maintenance, commercial construction and resources sectors. BOL listed on the Australian Stock Exchange on October 14, 2003. At present Boom is the largest crane services provider across Australia, and is among the top 200 listed companies on ASX. Boom accounts approximately 20% of the overall access market. The Company focuses its development through two divisions: lifting solutions and crane sales and services. Lifting solutions segment is focused on hiring of lifting equipment to different industries. Crane sales and services segment supplies mobile cranes, related spare parts and after sales service. The Company took over James Group on 1st August, 2006. It carried out the acquisition of GM Baden, D&D Crane Hire and Moorland Hire during fiscal 2007.
At present the company has more than 600 machines included in its crane fleet comprising Mobile hydraulic cranes (15-500 tonnes), Tower cranes (6-16 tonnes) and Project Cranes (Large scale, limited mobility Crawler Cranes). BOL owned 54 depots spread throughout Australia. Its fleet offers huge flexibility, availability and suitability of equipment to its customers for the accomplishment of their jobs. Boom has assembled a well-balanced team of engineering specialists, support staff, supervisors and crews, having wide experience in project management. BOL serves a range of industry sectors which along with its nationwide access has provided the Company with a diversity of cash flows.
Boom Logistics History
BOL was established on 22nd December 2000, as the vehicle to acquire various private crane hire operations. BOL listed on the ASX in October 2003. The Company's acquisitions since early 2002 include: Alpha Crane Hire, Midland Crane Hire, Sutville, General Contractors and Brambles Perth Cranes in 2002; Brambles Goldfields Cranes in 2003; Bower's in 2004; Brambles Bowen Cranes and Sherrin Hire in 2005; Camilleri Industries, James Group in 2006; and Moorland Hire in 2007. The listing allowed the Company to raise further capital for the acquirement of the next group of leading businesses which include Conmor Cranes (Victoria), Heavy Lift Cranes (Victoria), Port Kembla Cranes (NSW), Purcell Cranes (W.A.) and Holts (Queensland).
These acquisitions enabled BOL to establish itself at both national level and across geographic regions, with a good spread across different industries. The Company's future acquisitions expected up to June 08 consist of James Equipment (Victoria), G.M. Baden (NSW), D&D CraneHire (NSW) and Moorland Hire (Victoria).
Boom Logistics (BOL) Products and Services
Mobile and tower crane hire
Boom Logistics (BOL) Locations and Subsidiaries
Boom Logistics Head Office
Level 6, 55 Southbank Boulevard
Southbank, VIC, Australia, 3006
Phone: (03) 9207 2500
Fax: (03) 9207 2400
Other Boom Logistics Details
Boom Logistics Year Established: 2000
ACN: 095 466 961
D-U-N-S: 740977988
ABN: 28095466961
Company Website
Boom Logistics (BOL) Share Price
ASX GICS Sector Company List
tags in Australian Companies