FKP Property Group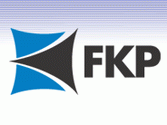 Stock Exchange / Sharemarket
FKP Property Group (FKP) is engaged in investment activities and property development. Its activities include construction and investment, associated infrastructure and resorts management as well as retirement villages' management. FKP was listed on the Australian Stock Exchange (ASX) on the 7th of December 1993. Its average annual revenue reaches approximately AUD$325 million. Its headquarters is located in Brisbane, Australia and to date; around 930 people are employed in the company. FKP Property Group operates mainly in four business segments: property development, land subdivision, retirement and investment and fund management.
The property development segment of FKP is engaged in the residential, retail, industry property and retirement villages' development and construction. The land subdivision segment of FKP Property Group is in charged in acquiring lands for the development and sale purposes. The company's retirement segment is in charged of managing retirement villages which were also developed and constructed by the company. The investment and fund management segment is in charged of investing and managing the income-generating properties as well as the investment schemes of the company.
FKP Property Group Company History
In 1979, R Forrester and P Parker joined forces to finance the improvement of Sunshine Coast. It was known in 1989. The company then joined Australian Stock Exchange in 1994. From that time on, it has established developments on a significant retirement living.
After acquiring Peter Kurts Properties, the company's name was changed to Forrester Kurts Properties. It also took ASX code FKP in 1998. Japanese Investor Daisho bought Mincom Central from FKP in Brisbane in 2001. FKP became the official name of the company in 2002 from Forrester Kurts Properties and followed the creation of FKP Funds Management. In 2003, the interest of Forest Place Group (FPG) increased to 59% after FKP acquired it.
Commercial development at Warriewood and CBD office building in Sydney was taken by FKP in 2004. The company continued to flourish and it spent $15.3 million in obtaining ING Industrial Fund, an industrial site in New South Wales in 2005. FKP Property Group developed Milton in Brisbane City in June 2006.
In April the following year, Illawong Village Shopping centre in Sydney was acquired by FKP. $98 million was the cost to acquire Vero Tower at 465 Victoria Avenue, Chatswood when FKP Funds Management division bought it in August 2007. Retirement Villages Group fund was founded by Macquarie and FKP Property Group in November 2007. 100% of the assets and businesses of Zig Inge Group was bought for $641 million by RVG. Senior living facilities in the South East of the US was purchased for about $113 million by FKP Property Group and Macquarie Group in November 2007.
FKP Funds Management division bought commercial office building in St. Leonards for $7.5 million. Historic Chard House found in 171 William Street East Sydney was bought by Funds Management division for $7.15 in that same month.
FKP Property Group Products and Services
FKP is involved in the property development and investment business.
FKP Property Group Investments:

Retirement
Funds and asset management

FKP Property Group Developments:

Apartments
Land
Commercial
Construction
Industrial
Retail
FKP Property Group Competitors
Centro Properties Group
Commonwealth Property Office Fund (CPA)
General Property Trust
ING Industrial Fund
ING Office Fund
Investa Property Group
Lend Lease Corporation Limited
Macquarie Office Trust
FKP Property Group Locations and Subsidiaries
FKP Property Group Head Office
William Buck Centre
Level 5, 120 Edward Street
BRISBANE QLD AUSTRALIA 4000
Phone: (07) 3223 3888
Fax: (07) 3223 3877
FKP Victorian Division
Level 1, 123 Camberwell Road
Hawthorn East, Victoria
FKP New South Wales Division
Level 5, 10 Quay Street
Sydney, New South Wales 2000
Company Website
FKP Property Group Share Price
ASX GICS Sector Company List
tags in Australian Companies