Hutchison Telecommunications (Australia) (HTA)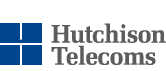 Stock Exchange / Sharemarket
Hutchison Telecommunications (Australia) Limited (HTA) is an Australia-based company engaged in the third-generation (3G) mobile network (branded 3) and wideband code division multiple access (W-CDMA) ownership and operation throughout the five mainland capital cities and in Canberra. HTA is a subsidiary of Hutchinson Whampoa. HTA was listed on the Australian Stock Exchange (ASX) on the 17th of August 1999. Its average annual revenue reaches approximately $1.3 million out of its issued capital of $1 million. Its headquarters is located in St. Leonards, Australia and to date; around 1,130 people are employed in the company.
Hutchison Telecommunications (Australia) Limited is also engaged in the provision of national messaging and paging service The 3G services of HTA include Planet 3 and Mobile Broadband. Planet 3 provides the company's customers with information regarding sport, music, mobile television, games, news and information while Mobile Broadband is a wireless Internet or mobile.
Hutchinson 3G Australia Pty Limited, HTA's subsidiary as more or less 1.2 million 3G customers. This also offers basic messaging and low cost voice services, 3 code division multiple access (CDMA) as well as variety of messaging, portable information, and paging services.
HTA's parent company, Hutchinson Whampoa, is a large company delivering third generation mobile multimedia services in 10 countries in Asia, Middle East and Europe. It holds 57.82% stake of the company, while 12.52% stake is owned by Roberts-Thomson owned company and 29.66% stake of the company belongs to the public shareholders. 19.9% stake of HTA is held by Telecom Corporation of New Zealand.
Hutchison Telecommunications (Australia) Company History
Hutchison Telecommunications Australia was founded by a joint venture between the Roberts – Thompson family and the Hutchison Whampoa in 1989. Code Division Multiplexing Access (CDMA) network was opened in 2000. The network spread to Wollongong, Gosford, and Newcastle in New South Wales, Sydney and Melbourne metro areas, Geelong, Mornington Peninsula and Werribee in Victoria. Orange One service was sold by 120 dealers in Melbourne and Sydney.
2.1 GHz band was attained by HTA in 2001. The company's GSM mobile resale was moved to Optus. Hutchison Whampoa Limited, Telecom Corporation of New Zealand Limited and Hutchison Telecommunications (Australia) Limited established Hutchison 3G Australia Pty Limited. The agreement's purpose was to launch 3G services in Australia.
Lucent Technologies for One.Tel's network assets was taken by Hutchison 3G Australia (H3GA) in 2002. The 3G network and the global brand 3 were intorduced to the people when HTA shops started to operate in 2003. Third generation mobile network was introduced in Adelaide, Gold Coast, Perth and Brisbane.
In 2004, Hutchison agreed to share networks to Telstra for 3G radio access network infrastructure. The company's CDMA network capacity spread to the metropolitan areas of Sydney and Melbourne. 3G mobile services were extended to New South Wales, Werribee and Campbelltown, Victoria in 2005.
Orange and 3 services became single brand of 3 in February 2006. Mobile 3 Group by Hutchison Whampoa was allowed by Yahoo! to provide mobile internet services to their subscribers around the world. 5.11% stake of Hutchison Essar in India was taken by the company in July 2006 with a total shareholding of 67%.
Hutchison Telecommunications (Australia) (HTA) Products and Services
Hutchison Telecommunications Australia (HTA) is a mobile communications company.
Operation of mobile phone network
Paging and business messaging
Text and tone paging
International roaming
Movie previews
Multimedia games
Third generation telecommunications services
Voice calling
Video conferencing
Video, picture, eMail, SMS and voicemail messaging services
Video information and entertainment services
Hutchison Telecommunications (Australia) (HTA) Competitors
BellSouth Corporation
Primus Telecommunications Group, Inc.
SingTel Optus Pty Limited
Telstra Corporation Limited
Telecom NZ
Vodafone Group PLC
Hutchison Telecommunications (Australia) (HTA) Locations and Subsidiaries
Hutchison Telecommunications (Australia) Head Office
Building A 207 Pacific Hwy St
Leonards NSW 2065
Phone: (02) 9964 4646
Fax: (02) 9964 4668
Hutchison Telecommunications (Australia) Limited
1 Hoddle St
Richmond North 3122
Ph: (03) 9483 2666
Hutchison Telecommunications (Australia) Limited
Level 8 145 Eagle St
Brisbane 4000
Ph: (07) 3836 2500
Hutchison Telecommunications (Australia) Limited Level 8 100 Wickham st Brisbane 4000
Hutchison Telecommunications (Australia) Limited
206 Greenhill Rd
Eastwood 5063
Ph: (08) 8378 0000
Hutchison Telecommunications (Australia) Limited
677 Murray St
West Perth 6005
Ph: (08) 9321 1300
Hutchison Telecommunications (Australia) Subsidiaries
Hutchson 3G Australia Pty Ltd
Other Hutchison Telecommunications (Australia) Details
Hutchison Telecommunications (Australia) Year Established: 1988
ACN: 003 677 227
D-U-N-S: 750620197
ABN: 15003677227
Previous Company Names: Wilyard Limited
Company Website
Hutchison Telecommunications (Australia) (HTA) Share Price
ASX GICS Sector Company List
tags in Australian Companies