Primary Health Care (PRY)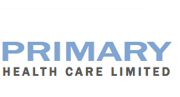 Stock Exchange / Sharemarket
Primary Health Care (PRY) operates in the healthcare industry. It is a market leader in the provision of healthcare technology solutions to medical practitioners, medical practices and hospitals. The Company is providing an extensive range of medical and healthcare related services through its network of medial and pathology centres in Australia. Primary Health Care listed on the Australian Stock Exchange on 3rd July, 1998.
PRY has four operating divisions: medical centers, pathology, diagnostic imaging and health technology. Its medical centers segment offers services and facilities to general practitioners, specialists as well as to other healthcare providers, who carry out their own practices and businesses at its medical centers. PRY operates 87 medical centers and it is a leading Australian medical centre operator, with operations held throughout Australia except Tasmania and the Northern Territory. Its diagnostic imaging segment includes the provision of imaging and scanning services from imaging sites and from within the Company's owned medical centers. PRY operates 161 Diagnostic imaging sites in New South Wales, ACT, Victoria, South Australia and Queensland which is the second largest diagnostic imaging network by revenue in Australia. Pathology segment includes the provision of pathology services. The Company has the largest pathology business across Australia by number of collection centres, with 87 pathology labs and 782 collection centres. Its health technology segment focuses on the development, sale and support of health related software products.
On 19 August, 2008, PRY sold its Symbion's Pharmacy business to Zuellig Australia Pharmacy Services Pty Ltd and sold its Symbion Consumer business to sanofi-aventis Australia Pty Ltd in September 2008.
Primary Health Care History
The Company's history traced back to the late 1970s when Dr Edmund Bateman founded a general practice at Manly. Bateman later established Primary Health along with opening a second centre at Chatswood. The Company became listed on the Australian Stock Exchange on 3 July 1998. Following listing, the Company has opened a number of additional centres and has expanded into pathology and related services businesses. In March 2008, PRY acquired Symbion.
Primary Health Care (PRY) Products and Services
General medical practioners
Radiology
Pharmacy
Pathology
Physiotherapy
Day surgery and dental
Primary Health Care Competitors
Sonic Healthcare
Healthscope
Primary Health Care (PRY) Locations and Subsidiaries
Primary Health Care Head Office
Level 1, 30-38 Short Street
Leichhardt, NSW, Australia, 2040
Phone: (02) 9561 3300
Fax: (02) 9561 3301
Primary Health Care Subsidiaries
Idameneo (No 123) Pty Ltd
PHC (No 2) Pty Ltd
Sydney Diagnostic Services NSW Pty Ltd
John R Elder Pty Ltd
PHC (No 3) Pty Ltd
PHC (No 4) Pty Ltd
PHC (No 5) Pty Ltd
PHC (No 6) Pty Ltd
Sydney Health Care Trust
Artlu Unit Trust
Sydney Diagnostic Services Unit Trust
PHC (No 1) Pty Ltd
Other Primary Health Care Details
Primary Health Care Year Established: 1994
ACN: 064 530 516
D-U-N-S: 891081069
ABN: 24064530516
Previous Company Names: Primary Health Care Pty Ltd
Company Website
Primary Health Care (PRY) Share Price
ASX GICS Sector Company List
tags in Australian Companies