Gold in a Bear Market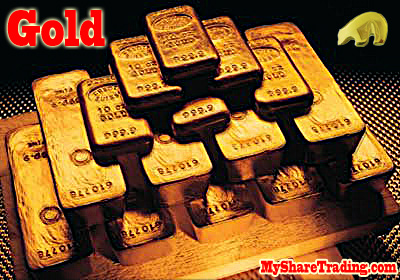 It is a bear season in the stockmarket and gold miners are prospering. The possible US recession is the most probable main driver. Gold is seen as the best hedge against both the US recession and the US dollar currency weakness. Gold has returned a neat 20 percent return compared to the S&P which has declined 12 percent. Market commentators relate the current action in the market to what happened during 1979-80, when gold prices trebled within a matter of few weeks. A Fed Reserve rate cut would surely propel gold to new high price levels.
Gold Futures Rise to Record $1,009 on Bear Stearns Bailout: Gold surged to a record $1,009 an ounce in New York as the Bear Stearns Cos. bailout and a plunging dollar increased demand for the precious metal. Gold rose $5.70, or 0.6 percent, to $999.50 an ounce in New York. Silver climbed 23.5 cents, or 1.2 percent, to $20.655 an ounce.
0144GMT (Asian trading) - XAU - Spot Gold rose to a record high of above $1,030 per ounce as the dollar tumbled on deepening U.S. financial concerns.